How to Run Jobs¶
Many researchers run their program on PDC's computer systems, often simultaneously. For this, the computer systems need a workload management and job scheduling. For job scheduling PDC uses Slurm Workload Manager .
When you login to the supercomputer with ssh, you will login to a designated login node in your Klemming home directory. Here you can modify your scripts and manage your files.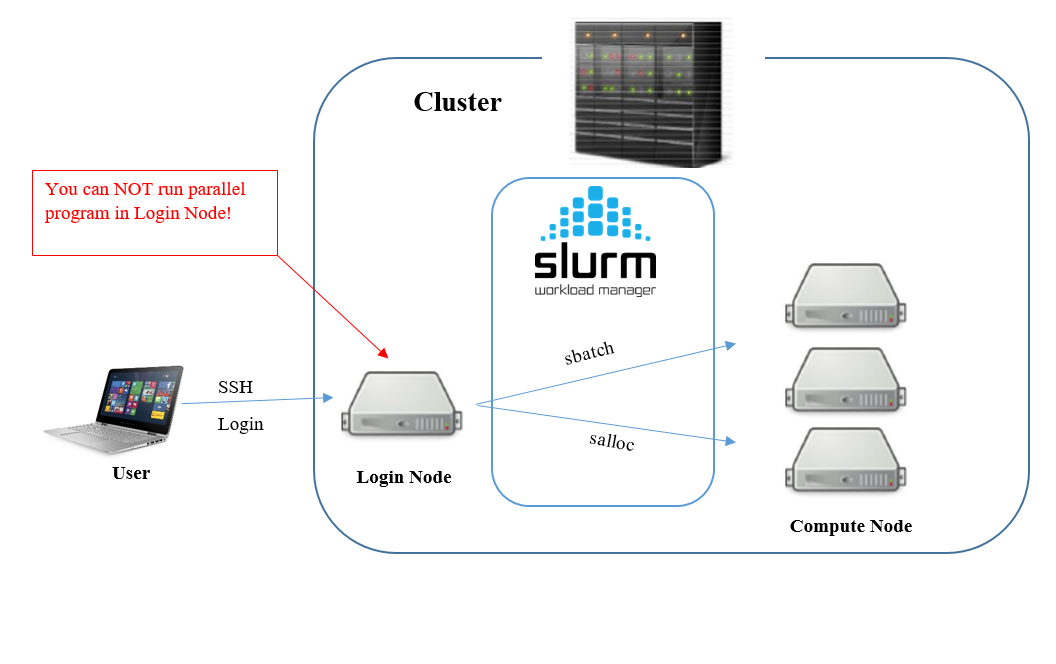 To run your script/program on the computer nodes, you can do it in one of the following ways.