Register now for free online GROMACS workshop on 9 & 10 September!
Published Jul 08, 2021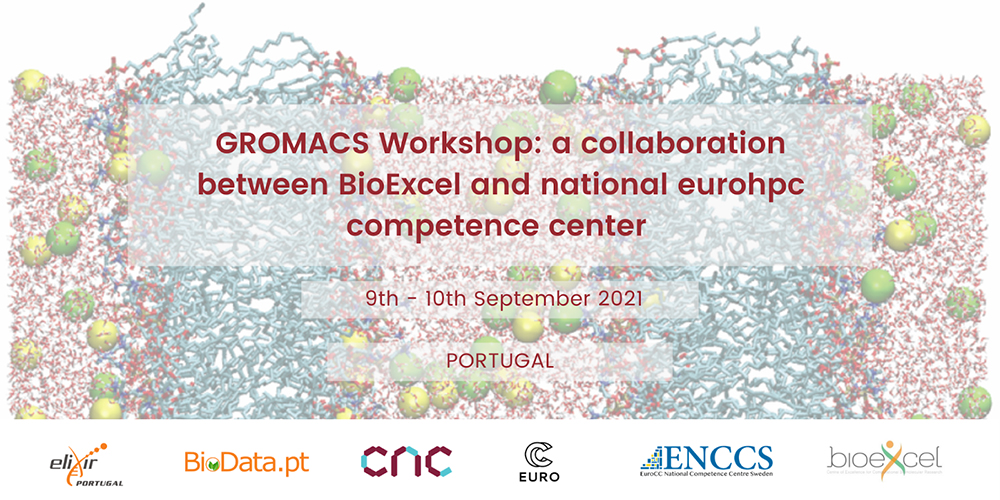 BioExcel and the Portugese National EuroHPC Competence Centre invite all interested researchers to attend this free online workshop which will provide an introduction to using the well-established and highly used molecular dynamics package GROMACS and also cover many of the features of GROMACS.
For further information about the workshop, including the programme and registration link, see www.eventbrite.pt/e/bilhetes-gromacs-workshop-162032753327 .
Note that the number of participants is limited, so register soon to ensure you have a place!