BioExcel Community Forum 2017
Conferences are great for learning what is happening in your field, meeting people in the coffee breaks (often your own colleagues!) and discussing the quality of the local catering services. We, at BioExcel (the European Centre of Excellence for Computational Biomolecular Research, which is led by PDC), decided to organize our community forum this year in a slightly different style.
First, the venue: the Lloyd Hotel in Amsterdam is not your regular hotel. Decades ago it used to be a place for refugees, later it was a prison, and eventually it was labelled a "Heritage" and turned into a hotel with a slightly "unusual" design. Let us leave the classification of the decor to the art experts but the bottom line is – with its creative interior – the hotel offered the perfect place for the kind of activities that we planned.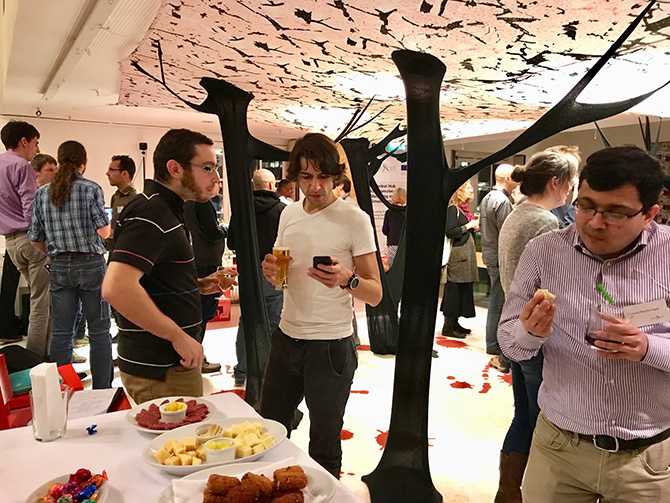 The forum brought together members of all the BioExcel interest groups and our own experts to discuss free energy methods, hybrid modelling, work flows, best practices for training and more, during several parallel sessions. The rather informal gatherings were of great value for everyone. New project ideas were discussed, and several of them were picked up for starting new collaborations. Our partners from Utrecht University brought along a great virtual reality (VR) kit that let you explore your favourite proteins in 3D while sipping a hot cup of coffee. The feedback from all the participants was incredibly positive so we had no choice – next year we will be doing it again! So you can start booking your cheap flight to Amsterdam now.
Meanwhile, to keep in touch with the upcoming BioExcel activities and our great team, visit www.bioexcel.eu and subscribe to our monthly newsletter. (We do not spam.)