VeloxChem: Quantum Chemistry Towards Pre-Exascale and Beyond
Free online workshop by ENCCS and PDC
Time: Thu 2022-03-03 09.00 - Fri 2022-03-04 12.00
Location: Online
Language: English
Contact: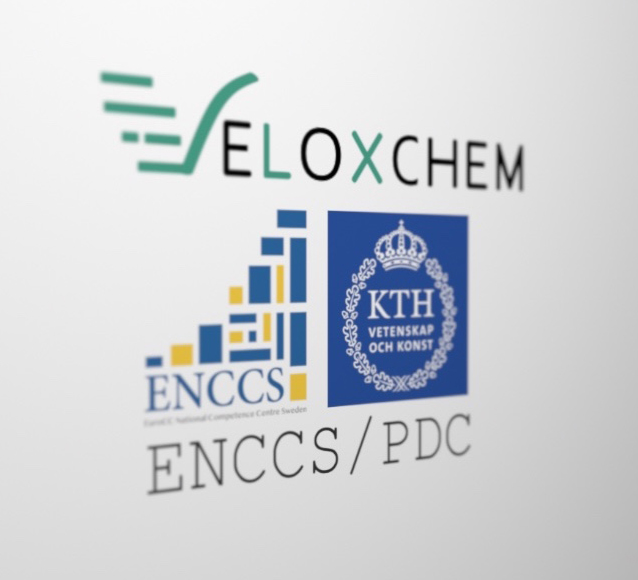 Quantum molecular modelling of complex molecular systems is an indispensable and integrated component in advanced material design, as such simulations provide microscopic insights into the underlying physical processes. In this workshop, experts from ENCCS and PDC will offer training for researchers and students who are already familiar with quantum chemistry and who want to learn how to use the VeloxChem program package to:
perform quantum chemical simulations of ground- and excited-state properties on large systems and with efficient use of high-performance computing (HPC) resources,
understand the performance considerations that influence algorithm design in quantum chemistry,
evaluate the best set-up for large scale quantum chemical simulations on HPC hardware,
leverage the aggregate resources of modern HPC clusters like Dardel and the pre-exascale supercomputer LUMI to efficiently tackle large molecular systems, and
use the Python application programming interface (API) of VeloxChem to analyze your results.
For further information, including the registration link, see: enccs.se/events/events-2022-march-veloxchem-workshop .