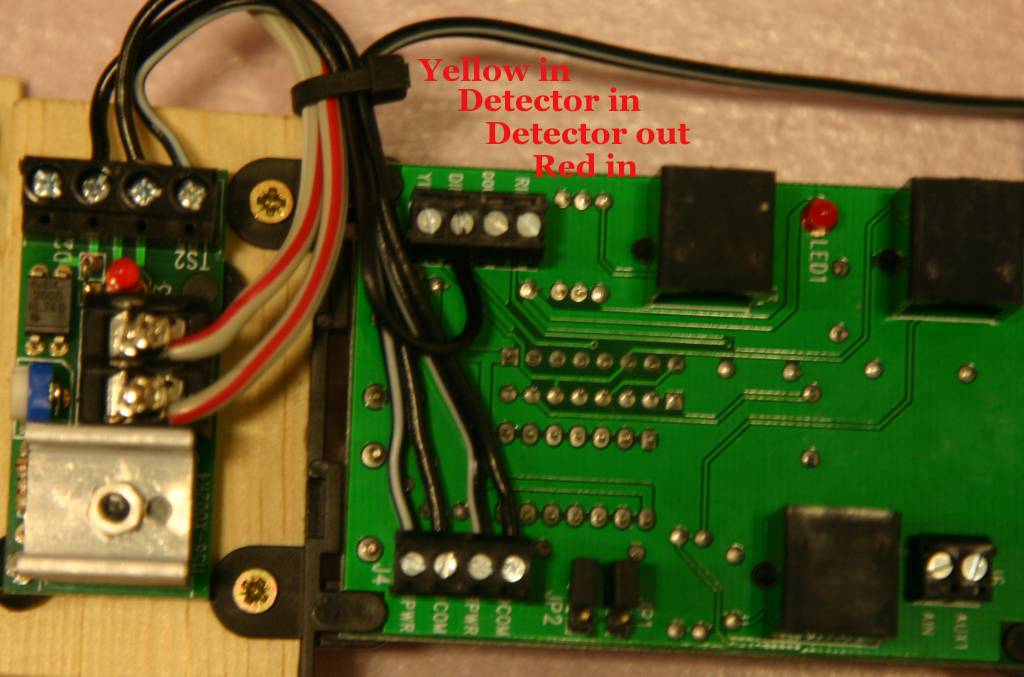 The inputs (*IN) are open hi.
The inputs are activated by pulling them to ground
The inputs source 12mA when connected to ground
A 2.2KOhm resistior pulls them well to ground.
The output DOUT pulls to ground when signal is red
YIN, RIN and DIN have effect immediately
When DIN is set hi again the signal goes to green via yellow. The yellow period is influenced via a timer.
In the center there is a PIC that does the logic.
The signal is connected via RJ12 J3.
The N scale signal has 3 aspects and needs thus 4 wires.
Pin 1 and 6 of the RJ12 (R1 to AUX1 and R15 to PIC) are not connected to the signal
The signal has common ground.
The resistors R12,R13,R14 that are matched to the signals are on the signal control PCB, not part of the signal itself
I did not check which color was which pin in J3.
Links:
Atlas PDF
The OEM provider for Atlas?